Disclaimer: I am a member of The Social Media Panel, LLC. who was given the opportunity to review this product. However, the brand or company has not influenced me in any way to provide any type of review other than my true and honest opinions.
We are a game family.  Everyone from the 2 year old to my parent are game players.  We love card games, puzzles and all kinds of board games.  It was a no-brainer when we were asked if we would like to review a game board that has over a hundred different games included on it.
I immediately knew that this Carrom Board Game would be perfect for my two knucklehead nephews.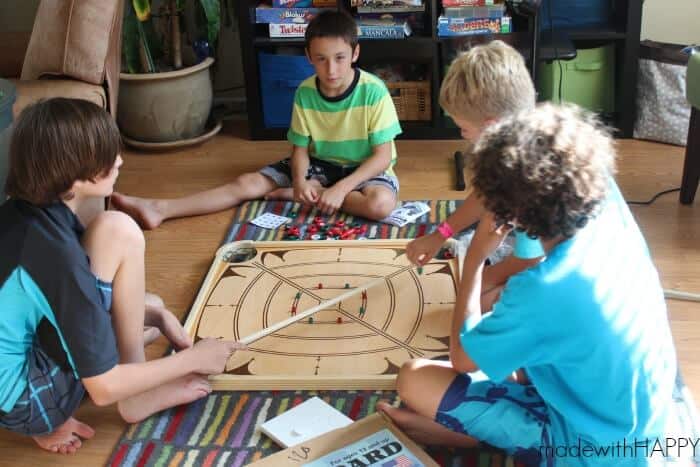 They are always looking for games with friends and this was all kinds of fun for them.
In the first weekend of having the game, we must have tried out 20 of the 100+ games.  Its a great seeing the boys work through the games they knew and trying out ones that are new.  With so many games, there are hours and days worth of games to and more importantly fun to be had.
In case you weren't aware, October 16th is National UnPlug Night.  This is a great opportunity to share some fun and games (the unplugged kind) with your family.  I know that we will be unplugged.  How about you?
I would like to extend my gratitude to Carrom for sponsoring this #UnPlugwithCarrom post and for all the great game nights for our family for the future.