This is one of my favorite drinks year round. I make a big batch and chill in the refrigerator until ready to serve. I like mine extra cold, so I put it in a shaker with ice before I pour. For a fun summertime drink, blend in a blender with ice and serve in tall glasses with straws. A perfect poolside treat!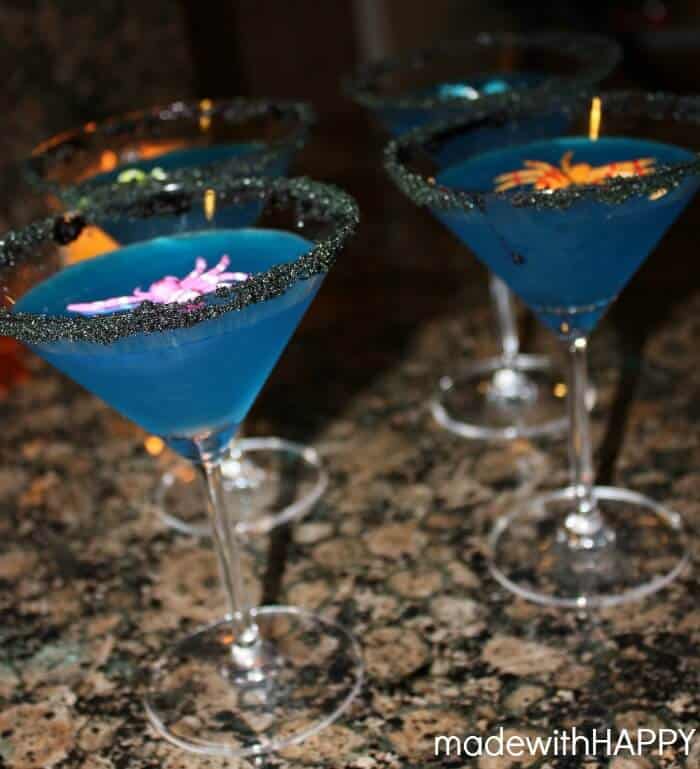 For Halloween, they make for the perfect Witches Brew Cocktail!
Combine equal parts of lemonade, blue curacao and vodka in a pitcher. I usually start with 1 1/2 cups each. Stir in a Crystal light packet (optional) to make it extra lemony.
For my Halloween version of this cocktail, I rimmed martini glasses with black sugar (mush together sugar and black food coloring until evenly combined) and put a rubber spider in the glass.
These were definitely a hit with the grown ups!
OTHER FALL COCKTAILS YOU MIGHT ENJOY