Grab your Free Printable Sonic the Hedgehog Coloring Pages and Activity sheets. Kids of all ages will love to relive the epic adventures of everyone's favorite blue hedgehog.
These Sonic the hedgehog coloring pages are sure to have hours of fun as you follow along with your favorite blue-haired friend.
If you love animated movie coloring pages as much as we do, you will also want to check out Toy Story Coloring Pages, Scooby Doo Coloring Pages, and Moana Coloring Page.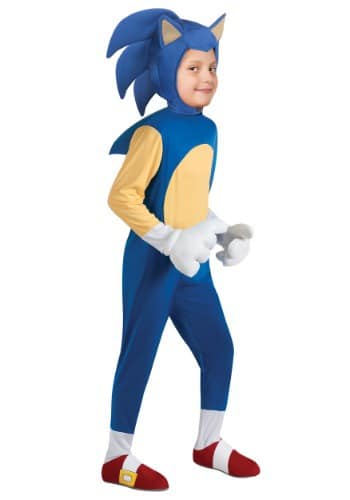 Sonic the Hedgehog
For those not familiar with Sonic the Hedgehog. It was a video franchise started in the early 1990s whose main character was a blue anthropomorphic hedgehog. Anthropomorphic just means when a non-human thing has human qualities like emotions.
The Japanese video game series with battles featuring Sonic and the evil mad scientist, Doctor Eggman. It was a huge hit for Sega video game creators.
In February 2020, it was created into a supersonic speed movie that kids of all ages loved! That is also the and that is where we get these fabulous free printable Sonic coloring pages.
The newest movie is coming out in April of 2022. We can't wait for the new adventure of our favorite blue-haired character!
Coloring Pages for Kids
The benefits of coloring for kids are incredible. I know I say this a lot, but there are so many fabulous benefits to children that color on a regular basis.
Kids coloring help in strengthening their fine motor skills. It calms their nerves and brain activity. Plus it's just fun and creative and who wouldn't want that for their kids?
It is also a great pre-reading activity if you are going to read the books. Or in the case, you are going to watch the movie, have them follow along and or color with their favorite markers before they watch to get them excited.
We highlighted these Non-Disney Animated Movie Coloring Pages along with some other fun kid's crafts in our October Crafts for Kids along with our 101+ Easy Craft Ideas for kids.
You also do not want to miss our 101+ Printable Coloring Pages For Kids and 101+ Printables For Kids full of Crafts and Coloring Pages.
Other Movie Coloring Pages You Might Enjoy
Download the Sonic Coloring Sheets to Print
CONNECT WITH MADE WITH HAPPY!
Be sure to follow me on social media, so you never miss a post!
Facebook | Twitter | Youtube | Pinterest | Instagram
Looking for crafts to keep your child busy? Sign up for my 5 Ridiculous HAPPY Activities in under 30 minutes for your kids delivered directly to your inbox!
Find and shop my favorite products in my Amazon storefront here!
SONIC THE HEDGEHOG COLORING PAGES
PIN IT TO YOUR FAVORITE BOARD ON PINTEREST!
FOLLOW MADEWITHHAPPY ON PINTEREST FOR ALL THINGS HAPPY!