These cheddar fried raviolis are the perfect appetizer to bring as your next football appetizer. They are easy to make and ridiculously delicious.
We are so excited for the Big Game happening in just a few weeks. What we love is to make it a family affair and make sure that we're catering to both adults and children alike when it comes to the food and fun. While we've got the fun covered with football bingo, football tic-tac-toe as well as paper football game, planning on what to serve can be a bit tricky.
Looking for Easy Super Bowl Appetizers, then we have you covered.
While we know Goldfish crackers are a great snack that kids love to eat, they also add a delicious cheddar flavor to a number of recipes like these incredibly delicious Cheddar Fried Ravioli.
The best part? They are not only taste great, they are really easy to make too. Win-Win!!!
Here's how you make them!
Ingredients:
1 cups GOLDFISH® Crackers crumbs (2 cups GOLDFISH® Crackers = 1 cup GOLDFISH® Crackers crumbs)
2 eggs
1 package refrigerated cheese ravioli
olive oil, for frying
Directions:
Pour oil into pan so there is approximately 1-2 inches depth over medium heat. In a small bowl, beat the eggs for a wash. In another small bowl, the GOLDFISH® Crackers crumbs.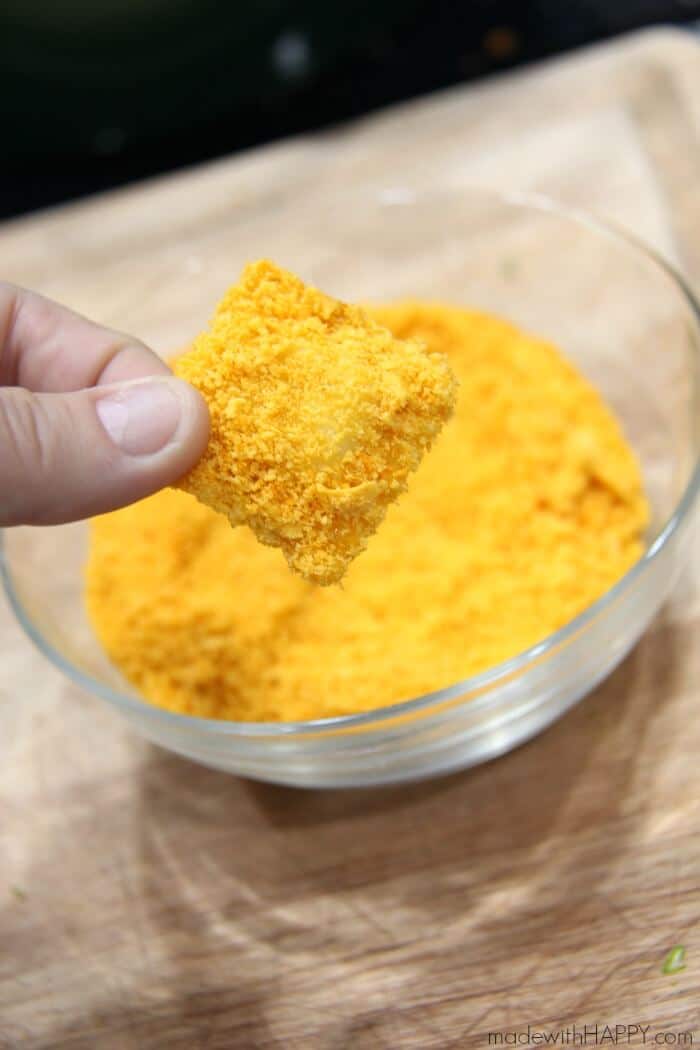 Dip ravioli into egg wash and then into the crumb mixture and then into the pan. Frying only 3-4 raviolis at a time, heat in oil till they are golden brown.
Load onto a plate and serve with a marina sauce or your favorite dip.
For added fun, use some football picks making it even easier for little hands to enjoy.
We hope you have a great Game Day celebration!
Did you know Goldfish snacks has a #GoldfishTalesPromotion going on? Now through 2/29 you can create a photo or video that shows off Goldfish crackers in a love theme via Twitter or Instagram with the hashtag #GoldfishTalesPromotion to enter. Posts using #GoldfishTalesPromotion may appear in the gallery on GoldfishSmiles.com. No Purchase Necessary. Open only to 50 US/DC residents 18+. Ends 2/29/16. Official rules and more at www.GoldfishSmiles.com. Void where prohibited.