Have I mentioned lately that I'm all paint all the time? Well the next few projects, like my rainbow nutcrackers, and a few others, I set up a table outside and painted all things… Including this rainbow holly wreath.

This little number started out as a pretty inexpensive holly wreath from either the dollar store or craft store.
It is plenty pretty, but as you know, the traditional colors of Christmas aren't really my jam, sooooooooo…. I decided to paint it and see how it turned out.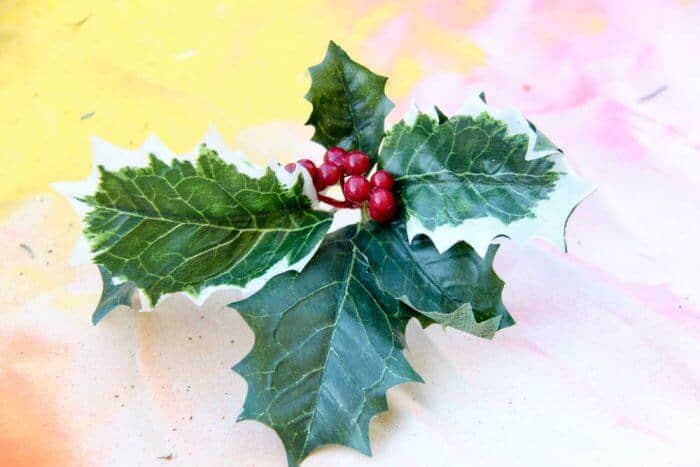 Remove your holly from the wreath and place on a paintable surface.
From there, I used my favorite colors of gloss paint. I love the shiny leaves, but the semi gloss or flat paint would look just as great on this project. Note: I recommend spray paint for this project for sure because there are lots of little areas within the holly that need to be covered and so painting by hand might drive you to the nutty bin.
Let dry and reattach to the wreath! BOOM!!!