This year's decorating trend… paint all things. You all know that I'm mildly obsessed with rainbows… okay, more than mildly, but wanted to challenge myself to see how I could incorporate rainbow and Christmas and these little rainbow nutcracker gentleman were the perfect addition.

The best part about this project is that these are dollar store nutcrackers. Making it a little easier to stomach the painting job, although I love them so much more than any of the creepy nutcrackers, I know some can be quite expensive.
Okay, so here is how you turn your dollar store nutcrackers into these beauties!
Supplies: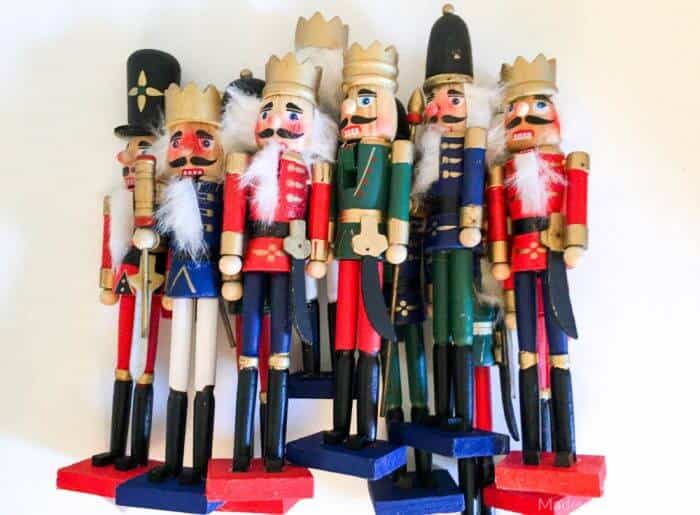 Start with your dollar store nutcrackers. My store had 3 or 4 varieties (hats, crowns, swords, etc.) and so I went with 12.
Spray paint – colors of your choice
X-acto knife (optional)
Directions:

First thing you will want to do, is to remove the hair from the nutcrackers. Whether its the beard or hair on their head, they are typically hot glued on, so if want to use an X-acto knife or just pull it off, you should remove all the hair.
Then from there, you spray paint those babies. and viola, you have a fun rainbow nutcracker feature.