Explore the prehistoric world with a free dinosaur coloring page! Unleash creativity with a cute baby dinosaur and awesome design.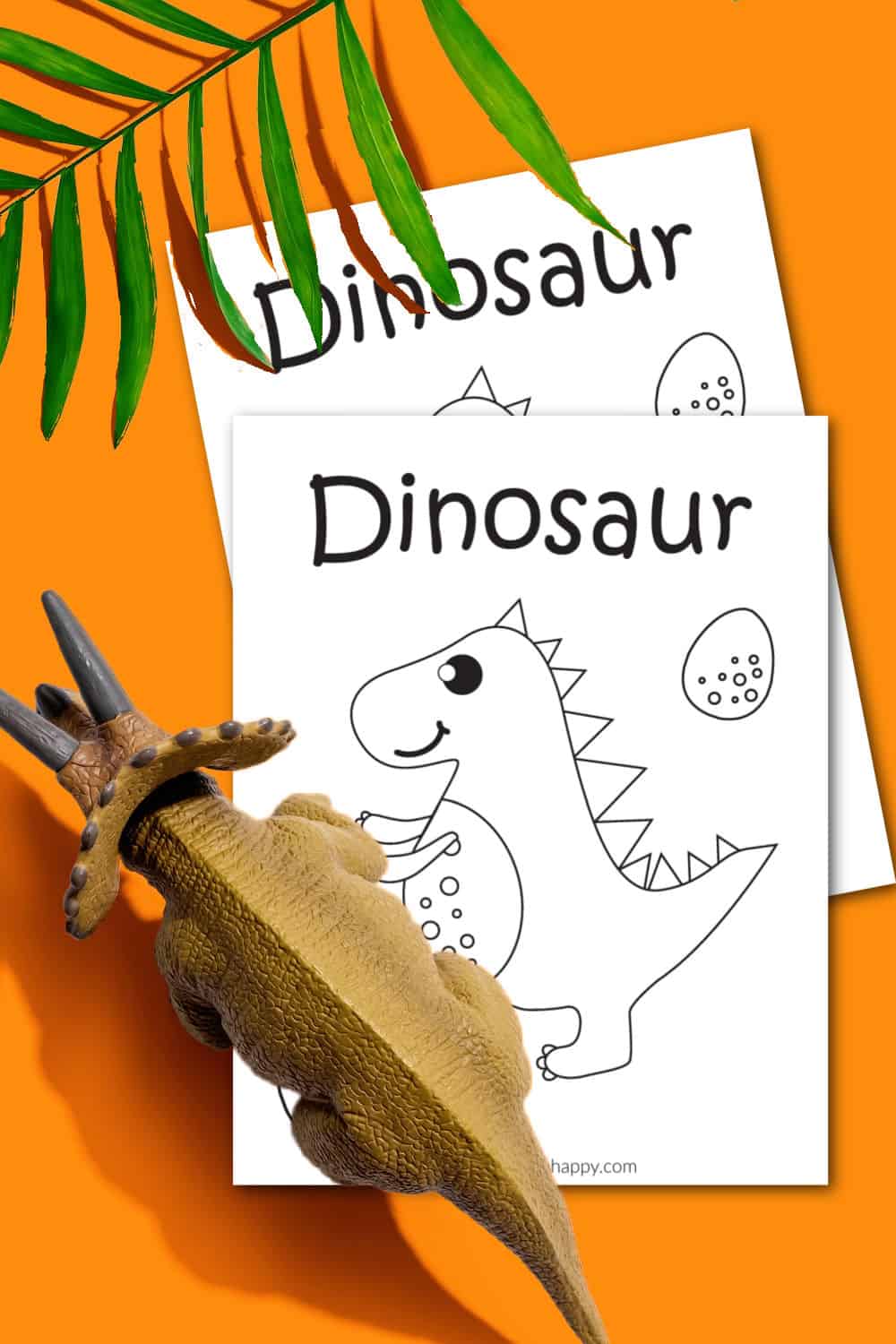 Coloring has always been some of the most fun printable activities for kids, and now you can let your imagination run wild with dinosaur coloring pages! In this post, we'll explore the exciting world of free printable dinosaur coloring pages, discover why they're so cool, and learn some fascinating facts about these prehistoric creatures.
Grab your coloring tools and get ready for a journey back in time to the land of dinosaurs!
Coloring Page Dinosaur
Dinosaur coloring pages come in different styles and designs that are perfect for kids of all ages. If you're a little kid, there are adorable baby dinosaur coloring pages with cute dinosaurs in playful poses. They are easy to color and can be done with your favorite colors.
As you grow older, you can try more detailed dinosaur coloring pages. These have intricate designs that show the amazing features of dinosaurs. They are a bit more challenging, but they give you the chance to be artistic and use lots of different colors.
If you're a fan of the "Jurassic Park" movies, you're in luck! These baby dinosaurs' free coloring pages can bring these movie dinosaurs to life with your own colors and make them look awesome!
To start free dinosaur coloring pages, simply click on the download link provided. You'll find a set of coloring pages that you can print and enjoy. So let your creativity soar as you have a blast coloring these prehistoric creatures.
Check out these other Dinosaur Activities!
Coloring For Road Trips
I'm a kid of the 80s, so on road trips, I am teaching my children that we don't have to have screened out the whole time (we use tablets on road trips as a last resort). I like to keep a folder of coloring sheets, road trip bingo, and blank sheets of paper as well.
When it gets to where quiet time is needed in the car, but no child wants to take a nap, coloring is a great activity to do. The Dinosaur Coloring Page will be added to the folder (easily 10 copies because my little kids will want ALL the dinosaurs).
If you are looking for fun dinosaur coloring pages to print, this one needs to be at the top of your list!
Coloring Fun For Kids
Coloring dinosaurs is not just fun, it's also good for your development. When you color, you practice using your hands and fingers. This helps improve your coordination and fine motor skills.
Coloring dinosaurs also makes you think. You get to choose the colors and decide how to color each part. This helps with decision-making and using your imagination. You can even try different color combinations to make your dinosaurs look super cool.
While you color, you might notice that you feel relaxed and focused. Coloring can be a calming activity that helps you concentrate. It's a great way to take a break from busy routines and just enjoy some quiet and creative time.
Coloring dinosaurs also lets you express yourself and build confidence. You can experiment with different colors and make your dinosaurs look exactly how you want them to. It's your chance to show off your artistic ability and feel proud of what you create.
We highlighted this Animal Coloring Page along with some other fun kid's crafts in our May Crafts along with our 101+ Easy Kids Crafts.
You also do not want to miss our 101+ Printable Fun Coloring Pages For Kids, Simple Drawings, and 101+ Printables For Kids full of Crafts and Coloring Pages.
Check Out These Other Kid's Coloring Pages!
Download the Free Dinosaur Coloring Page
Enter your name and email address in the form below and you'll be taken directly to the cute dinosaur color page pdf file.
*For personal use only
CONNECT WITH MADE WITH HAPPY!
Be sure to follow me on social media, so you never miss a post!
Facebook | Twitter | Youtube | Pinterest | Instagram
Looking for crafts to keep your child busy? Sign up for my 5 Ridiculous HAPPY Activities in under 30 minutes for your kids delivered directly to your inbox!
Find and shop my favorite products on my Amazon storefront here!
DINOSAUR COLORING PAGE
PIN IT TO YOUR DIY BOARD ON PINTEREST!
FOLLOW MADE WITH HAPPY ON PINTEREST FOR ALL THINGS HAPPY!