Learn some Mother's Day Fun Facts For Kids of all ages! We're sharing the holiday's history along with some other fun trivia questions and interesting facts.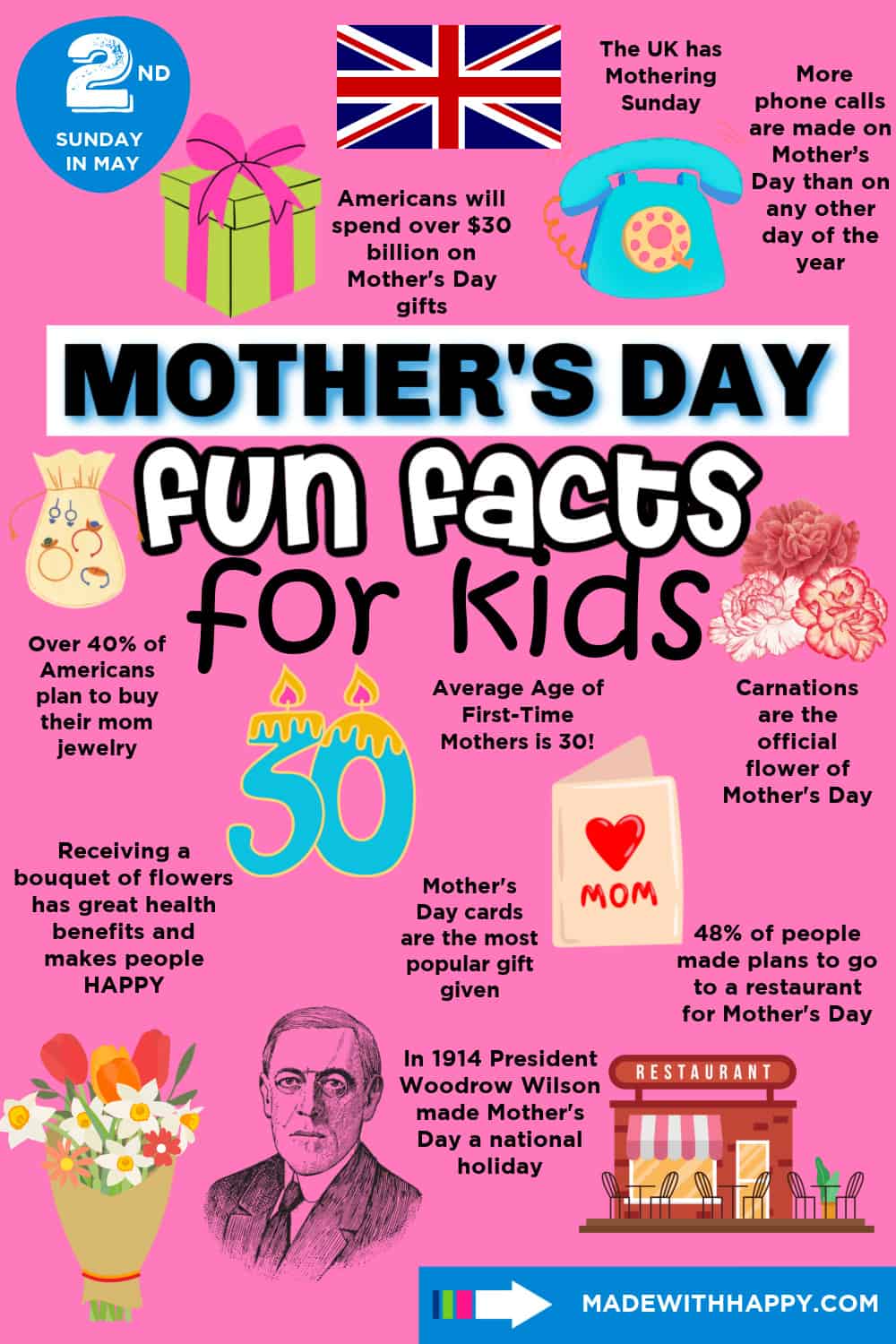 These Mother's Day fun facts for kids are a great way to understand the history of Mother's Day as well as share some fun Mother's Day trivia with friends and family throughout the month of May leading up to Mother's Day!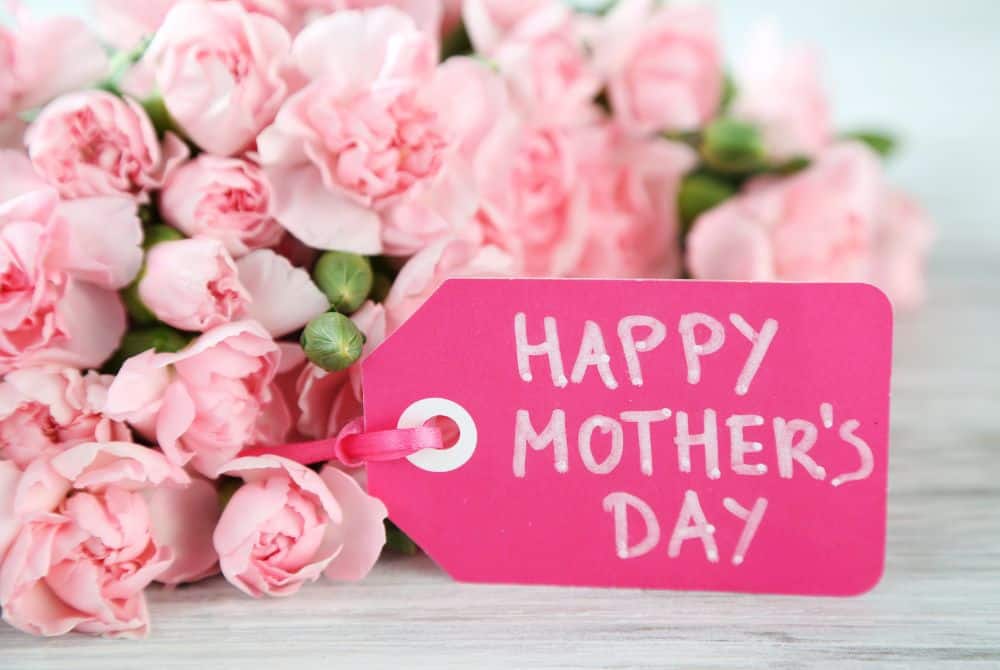 Happy Mother's Day
Mother's Day happens within the Spring season in the Northern Hemisphere, and the Fall season in the Southern Hemisphere.
There are many people to celebrate on Mother's Day, regardless if they are by blood or not.
There are all kinds of Mother's Day fun for kids to help celebrate including a number of making cards, crafts, games, coloring pages, and art projects. We've included a number of those projects towards the bottom of the page to celebrate all that is Mother's Day.
Before we jump right in, you will not want to miss our May Fun Facts!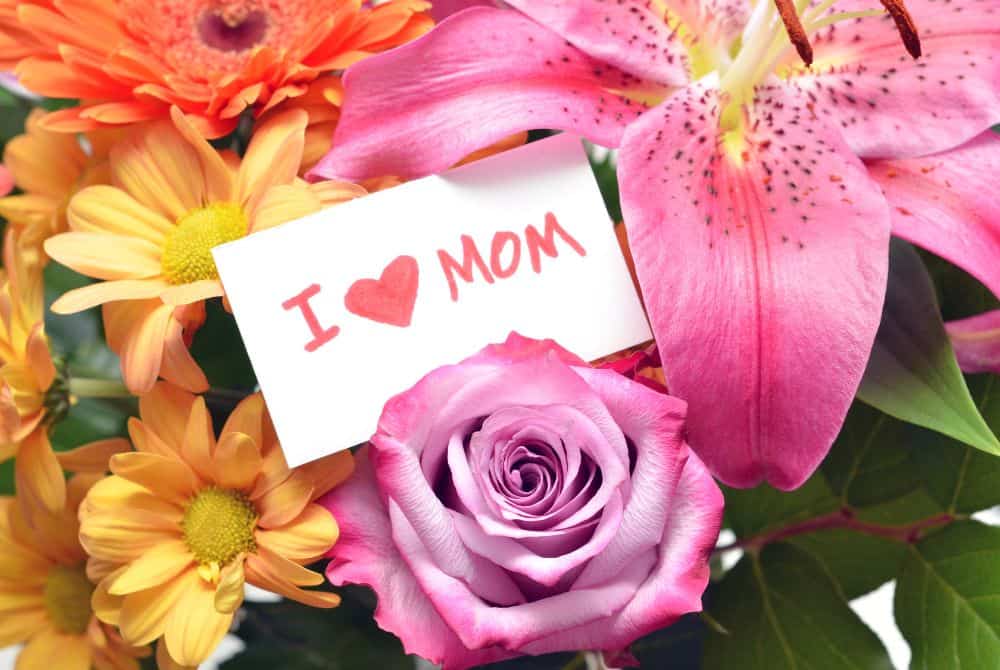 What is Mother's Day?
A holiday and celebration throughout the world of the mother of the family and motherhood. It is a special day to honor your Mother or Mother figure.
When is Mother's Day?
Mother's Day is celebrated in different ways and on different days in different countries. The official holiday of Mother's Day in the United States is held on the second Sunday of May.
History of Mother's Day
A spring festival was held honoring a mother goddess in ancient times. In ancient Greece, the myth was that the spring festival was in honor of Rhea, who was believed to be the mother of many deities. For the Ancient Romans, their festivals were believed to honor Cybele, who was known as the Mother of the Gods.
In the 16th century in the United Kingdom, people would attend a service at their main church or cathedral held on the fourth Sunday of Lent. This church was their "mother church" their local church or the one they were baptized. Through the years, it turned into "Mothering Sunday" and people were given time off of work to visit their mother church and their own mothers and family. Eventually, the religious aspect of it was removed and people would give gifts to their mom.
The first idea of Mother's Day was originated by a female activist and poet (who wrote "Battle Hymn of the Republic") by the name of Julia Ward Howe after the civil war. Additionally, she wrote the Mothers Day Proclamation, calling mothers to work for peace in their communities one day a year calling it Mother's Day of Peace.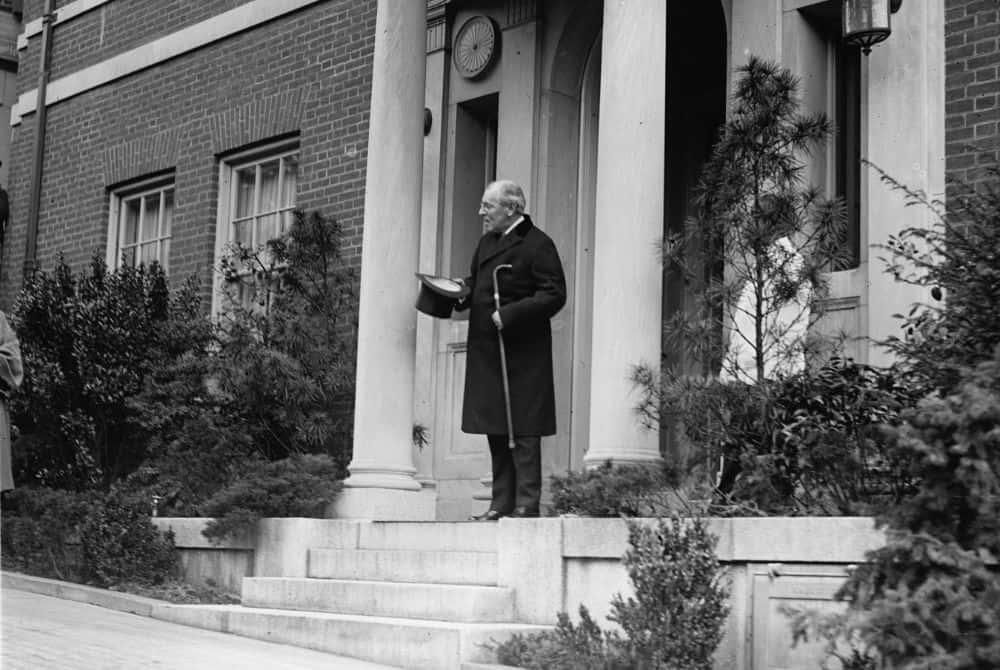 Mother's Day History
In terms of the modern Mother's Day that we celebrate today, at first started in the United States. In fact, the founder of Mother's Day was a woman named Anna Jarvis. After her mother's death (Ann Reeves Jarvis) in 1905, Anna campaigned to have one day a year to honor mothers.
On May 10, 1907, Anna held a memorial service at Andrews Methodist Episcopal Church in Grafton, West Virginia in honor of her mother. She continued to campaign for a national day to honor mothers. Anna Jarvis was not a mother herself.
In 1914 President Woodrow Wilson signed the first Mother's Day proclamation and established Mother's Day as a national holiday in the United States.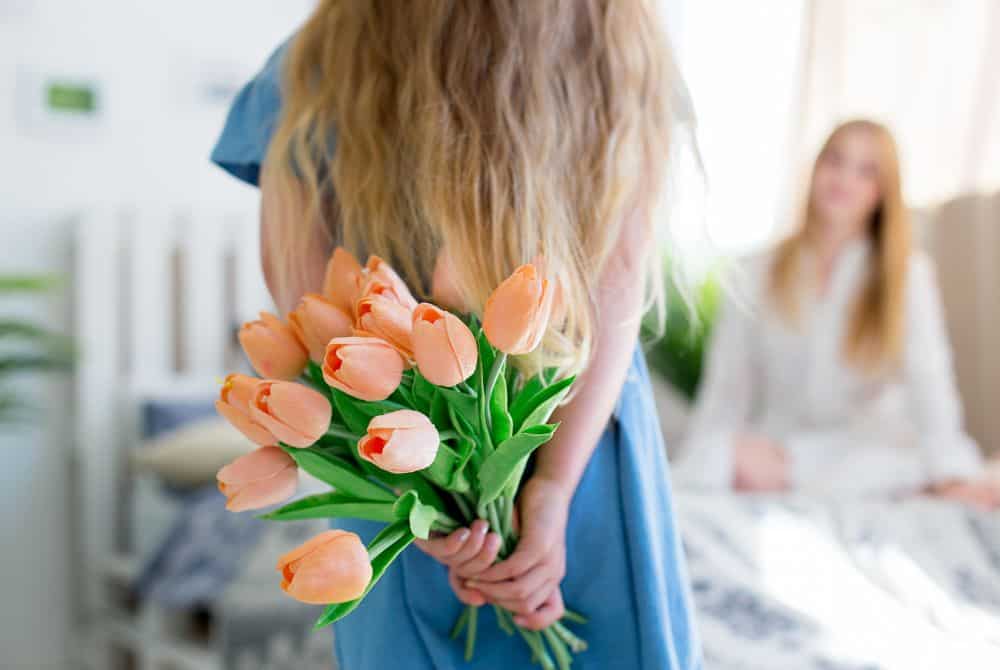 Fun Facts About Mother's Day
Mother's Day is the third most popular holiday in the world besides Christmas and Easter.
The word for "mother" in languages throughout a vast majority of the world, starts with "m".
According to the Pew Research Center, more phone calls are made on Mother's Day than on any other day of the year.
In the United States alone, 122 million phone calls are made to moms on Mother's Day.
48% of people made plans to go to a restaurant for Mother's Day, according to a survey but the National Restaurant Association.
Mother's Day is the busiest day of the year for restaurants.
According to the US Census, the average age for a first-time mother hit 30 years old for the first time in 2022.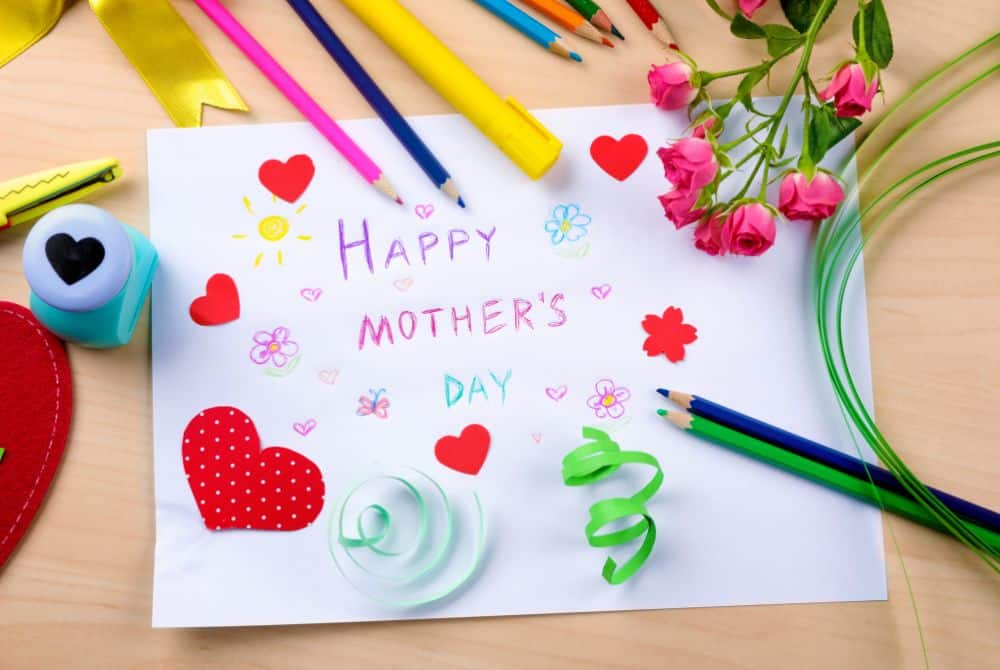 Mother's Day Cards
Not only is Mother's Day the third most popular holiday in the world, according to Hallmark, but is also the third largest card-sending holiday behind Christmas and Valentine's Day.
According to the NRF, greeting cards are the number one Mother's Day gift purchase.
It is estimated that 65% of all greeting card sales happen in the last five days before Mother's Day.
Women purchase 80% of all Mother's Day cards.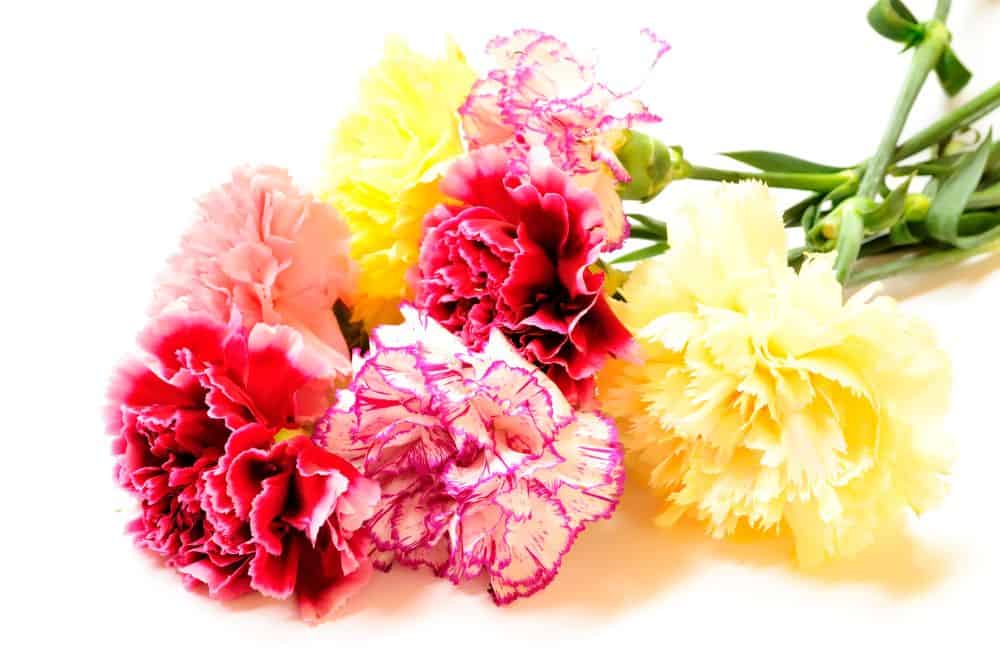 Mother's Day Flowers
Carnations are the official flower of Mother's Day.
Carnations are thought to be made from the tears of Jesus' mother (Mary) when she cried at his feet the day He was crucified.
A colored carnation (primarily red and pink) represents a mother that is alive. The white Carnation represents those mothers that have passed away.
One-fourth of all flowers bought in a year are for Mother's Day.
A research study shows that being around fresh flowers and or receiving a bouquet of flowers has great health benefits and makes people HAPPY!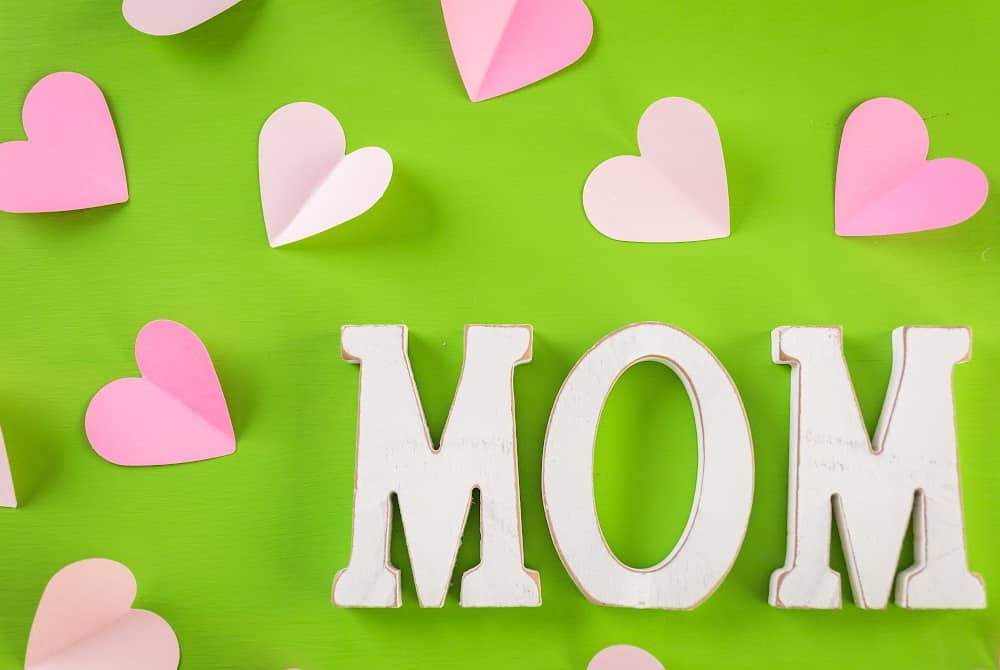 Other Fun Mother's Day Facts
Some of the more popular gifts on Mother's Day include greeting cards, flowers, a meal at a restaurant, jewelry, gift cards, and spa treatments.
The National Retail Federation (NRF) predicted Americans will spend over $30 billion on Mother's Day gifts.
Mr. Roger's Mom knitted many of the iconic sweaters he wore on his show.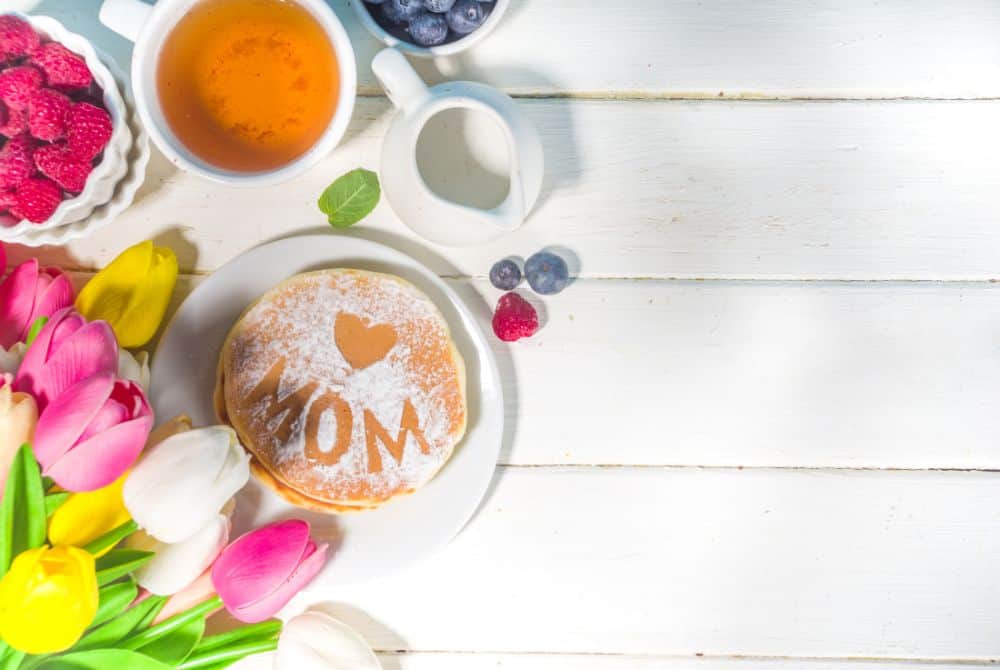 Mother's Day Gifts From Kids
Mother's Day is the perfect time to tell Mom how much she means to you. We have many different activities that will be great for anyone to gift their Mom on Mother's Day, but especially for kids. Check out these Mother's Day Activities!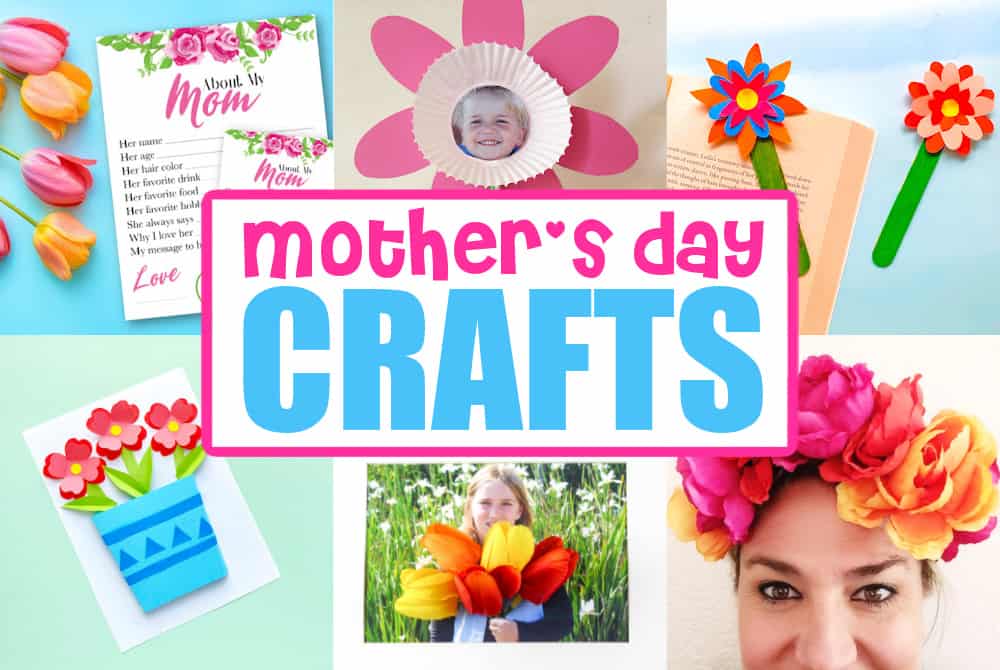 We have a number of different crafts that are great for Mother's Day. For example, here are the top three.
Here is the Full Mother's Day Craft List
Load up on some fun Mother's Day printables which include Mother's Day games, puzzles, printable crafts, coloring pages, and more! In fact, here are a few of our favorites.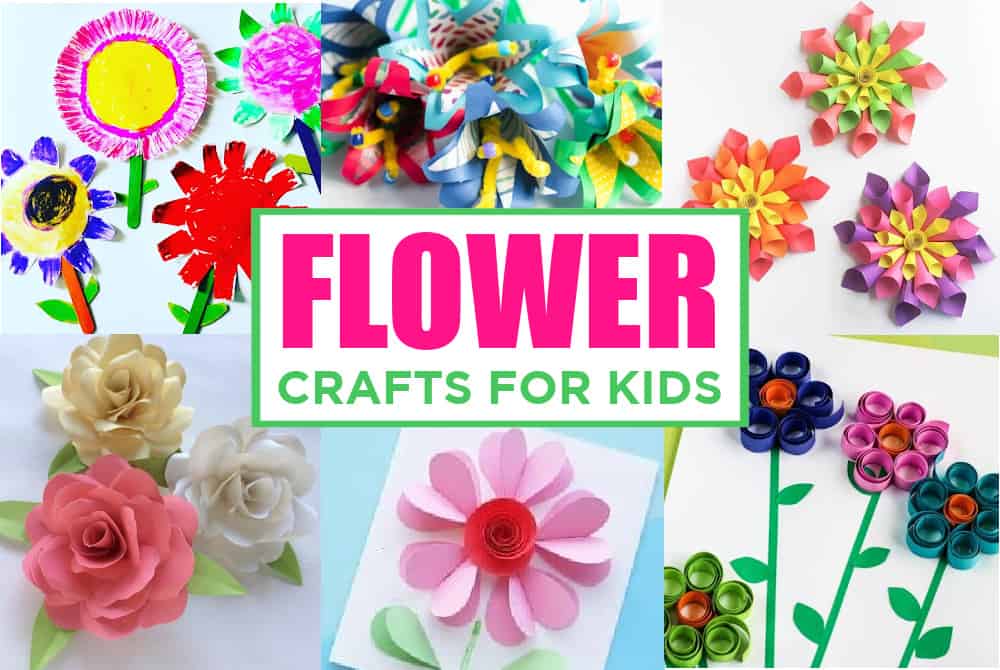 Here is the Full Flower Craft List
We highlighted these Fun Facts along with some other fun kid's crafts in our May Crafts along with our 101+ Easy Kids Crafts.
You also do not want to miss our 101+ Printable Coloring Pages For Kids and 101+ Printables For Kids full of Crafts and Coloring Pages.
HAPPY Mother's Day!
Download Free Mother's Day Facts Infographic
Enter your first name and email address to download the free Mother's Day Facts pdf file.
*For personal use only
CONNECT WITH MADE WITH HAPPY!
Be sure to follow me on social media, so you never miss a post!
Facebook | Twitter | Youtube | Pinterest | Instagram
Looking for crafts to keep your child busy? Sign up for my 5 Ridiculous HAPPY Activities in under 30 minutes for your kids delivered directly to your inbox!
Find and shop my favorite products in my Amazon storefront here!
MOTHER'S DAY FUN FACTS
PIN IT TO YOUR DIY BOARD ON PINTEREST!
FOLLOW MADE WITH HAPPY ON PINTEREST FOR ALL THINGS HAPPY!