We're sharing our top 5 reason why camping trailer rental is the way to go for your next family camping adventure.

Those that know us, know that we are a family on the go. We love to travel and are all about family adventure. There are so many different ways to travel. Some of our favorite
There are of course a bazillion other ways to travel and adventure as a family but one that we haven't talked a ton about here (and that is going to change) is camping. Camping is seriously one of my all time favorite family adventures. We did some growing up, but its a big one for our family now.
Each of my children is part of the Adventure Guide Tribe through the Y and so my husband takes them each tent camping almost every month. While I do love tent camping, I aint going to lie… my Mama bod can only take it for a few days at a time. Where there are some great adventures to be had is in an RV and/or Motor Home.
Benefits of RV Camping
Sleep – There is no comparison sleeping in a bed rather than on the ground in a tent. 🙂
Kitchen – There is a place to cook in the case you can't make a fire or don't have access to a BBQ.
Comfort – Its warm when you need warmth and cool when you need shade from the sun.
Convenience – Having all your things in one place even if you are not in one place. No packing and unpacking the suitcase each stop.
Possibilities – There are many places (National Parks, beaches, and off the beaten path) where there aren't any hotels. This opens you up to so many possibilities where you can park and adventure.
While we know all the awesomness around RV Camping, there are still quite a few hangups for us to own one ourselves. We prefer motor home rentals over owning and this is why.
Top 5 Reasons to Rent an RV
Cost – Purchasing a motor home, camping trailer, pop up trailer or fifth wheel can be quite pricey. I read an article that stated that camping trailers that you pull behind your truck average about $20,000, fifth wheels average around $40,000 and motor homes are averaging around $100,000. Yeah, you have to be committed to using that baby at a cost like that! Renting an RV through a trusted company like RVshare, you're looking at an average of $130-$150 a night depending on where you are going.
Storage – If you buy it you have to store it and while some of you might have space at your home, that just isn't the case in our neighborhoods. We would have to find a storage space in the area that then runs you an additional monthly fee to store it there. Renting an RV, the only storage your need is your campsites along your journey.
Open Travel – I have a number of friends that have purchased an RV that feel like any free weekend or opportunity to travel, they end up camping in order to get their moneys worth. If you are able to RVshare, then it opens up your travel plans to more what you want.
Try it out – Hey, maybe buying an RV is something you are considering. A camping trailer rental lets your try it out before you buy. Always a good idea before a big purchase.
Convenience – Roadtrips are an awesome way to see the country, but trying to find safe and comfy hotels along the way can be tricky. Loading and unloading your suitcases, food, and bikes or anything else can be a drag. The convenience of renting an RV for your roadtrip gives you the piece of mind of knowing who's slept in your sheets last and not having the hassle of lugging all your things in and out of different places. WIN WIN!
We recently had a camping trailer rental for a weekend camping trip and we absolutely loved it.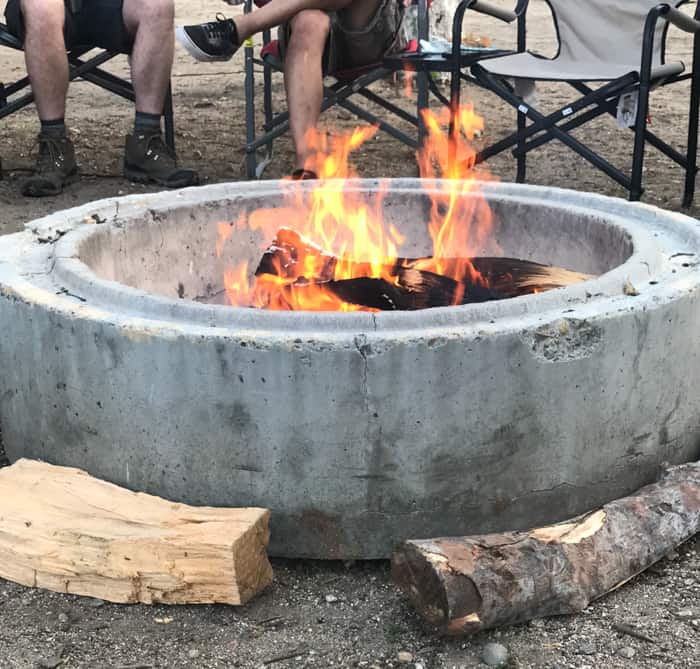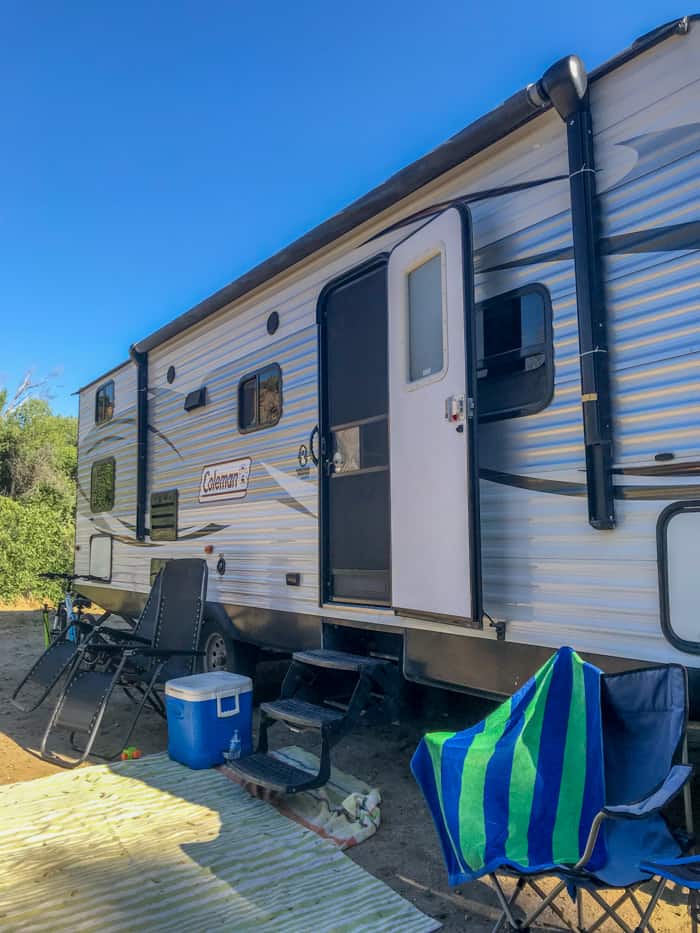 All the joys of camping, but with comfy beds and a table to play cards on. Camping trailer rental at its finest!
Check out RVshare for your next road trip, camping trip, grand adventure and I promise you won't be disappointed!
CAMPING TRAILER RENTAL
PIN IT TO YOUR TRAVEL BOARD ON PINTEREST!
FOLLOW MADEWITHHAPPY ON PINTEREST FOR ALL THINGS FAMILY TRAVEL!!
Some of our Camping Favorites